Dinner Menu
Dinner at The Brasserie
NIBBLES
Nachos (Ve) (GF)
Soured cream, spiced tomato chutney, guacamole
£4.50
Mixed Pitted Olives (Ve) (GF) (DF)
£3.50
Pan-fried Honey & Sesame Chorizo (DF)
£4.50
Harvey & Co Sourdough (Ve)
Garlic & herb butter
£3.50
STARTERS
Chef's Soup of the Day (Ve) (GFA) (DF)
Harvey & Co sourdough
£6
Chef's Recommendation: Venison Koftas
Harissa celeriac remoulade, pickled pomegranate
£6.50
Goats' Cheese Open Tart (V)
Plum chutney, rocket, poached pear, balsamic glaze
£7.50
Smoked Ham Hock Terrine (GFA) (DF)
Piccalilli, roasted beetroot, crouton
£6.50
Roasted Baby Artichoke & Red Pepper Bruschetta (Ve) (DF)
Rocket & herb salsa verde, free from Parmesan & endive on homemade ciabatta
£6.50
Salt & Pepper Squid
Lemon mayonnaise, fennel & radish salads
£7
MAINS
Beer-battered Fish & Chips (GFA) (DFA)
Thick cut chips, minted peas, charred lemon, tartare sauce
£15
Sriracha Chicken Breast Burger (DF)
Spiced tomato chutney, baby gem lettuce, beef tomato, pickled red cabbage, brioche bun, thick cut chips
(Falafel Burger alternative also available)
£14.50
Honey & Mustard Glazed 8oz Pork Loin Steak (GF) (DFA)
Celeriac mashed potato, bacon & savoy cabbage, apple sauce, gravy
£15
Classic Moules Marinière (GFA)
Shallots, garlic, double cream, thick cut chips, Harvey & Co sourdough
£15
Chef's Recommendation - Roast Norfolk Turkey Roulade (DFA)
Roast potatoes, pig in blanket, sage, onion and fennel stuffing, winter greens and roasted honey carrots, gravy
£17
Brie, Cranberry & Tomato Chutney Open Tart (V)
Roasted garlic new potatoes, carrot & roasted beetroot salad
£14.50
Spiced Root Vegetable & Red Lentil Casserole (Ve) (GF) (DF)
Cooked in a tomato based sauce, tenderstem broccoli, saffron-roasted garlic potatoes
£14
Catch of the Day (GF) (DFA)
Crushed herb potatoes, carrot purée, greens, shallot & caper butter.
Please ask one of our Folk for today's catch
Market price
SIDES (Ve) (GF) (DF)
Roasted Root Vegetables
£4
Saffron-roasted Garlic Potatoes
£4
DESSERTS
Chef's Recommendation - Winter is Here (GF)
Coffee chocolate mousse, anise meringue, dulce de leche, honeycomb, Kirsch cherries
£6.50
Christmas Pudding (GFA) (DFA)
Warm brandy sauce
£6.50
Blackberry, Apple & Almond Frangipane Tart
Vanilla custard
£6.50
Black Forest Cake (Ve) (GF) (DF)
Coconut and chocolate filling, cherry compote, chocolate soil, vegan coconut ice cream
£6
Warmed Pear & Stem Ginger Sponge (GF) (DFA)
Poached pear, cinnamon cream
£6
Selection of Cheese (GFA)
French Brie, blue cheese, goats' cheese. With peeled celery, plum & apple chutney, crackers
£7.50
Selection of Ice Creams and Sorbets (GF) (DFA)
£2 per scoop
Key:
(V) Vegetarian, (Ve) Vegan, (GF) Gluten Free, (GFA) Gluten Free Alternative, (DF) Dairy Free, (DFA) Dairy Free Alternative
Full allergen information and gluten free alternatives are available, please ask a Folk member for details.
All our food is prepared in a kitchen where nuts, gluten and other food allergens are present. Our menu descriptions do not include all ingredients - if you have a food allergy, please let us know before ordering.
Dinner in The Brasserie is available Thursday - Monday, 6pm - 9pm.
Our coastal restaurant based in Aldeburgh
Featuring dishes which suit gluten free and dairy free dietary requirements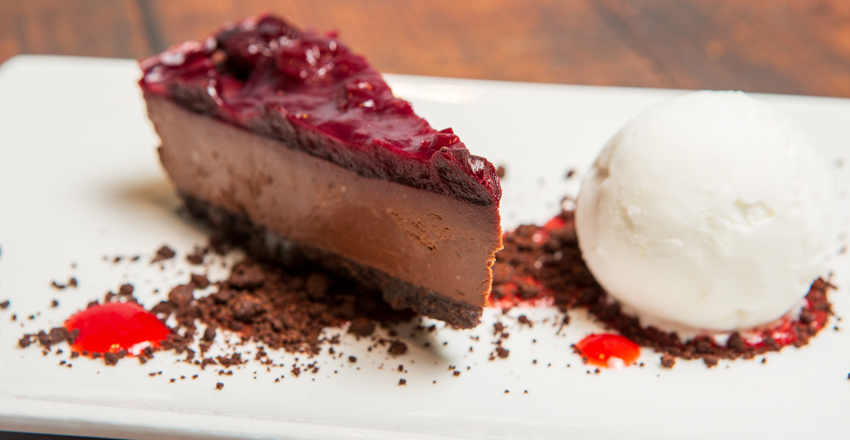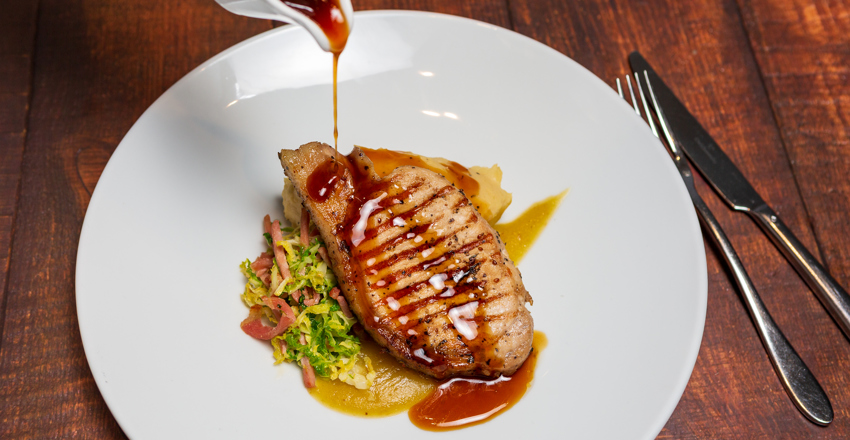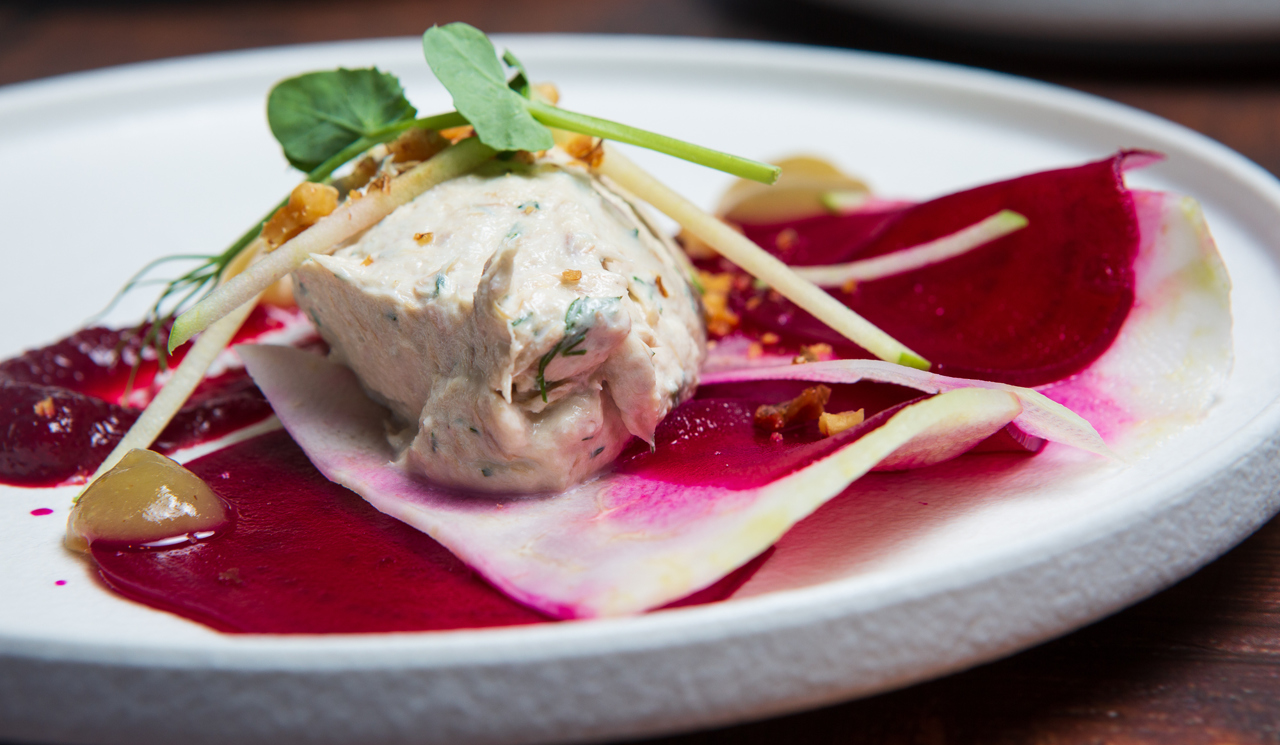 Welcome to Dinner at The Brasserie.
Enjoy comfort food by the coast without compromising on great taste or superb value!
Open 6:00pm - 9:00pm, Thursday to Monday.